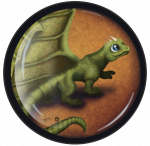 Young Dragons is actively seeking illustrators. Please send a few samples of your work. We would like to see how to match your style to our projects. Once you contact us via email you should receive a reply back within 8 weeks.
Steps for illustrators after initial email:
First step: A zoom meeting to talk about you and to tell you a little more about us.
Second step: If we feel it is a good fit, you will be asked to sign a non-disclosure agreement.
Step three: A project will be sent to you. This is to determine if you think it would be something you are interested in illustrating.
Step four: If you say yes, we send you a contract.
Final step: After the contract is signed, a discussion with you about deadlines and plans for the book moving forward.